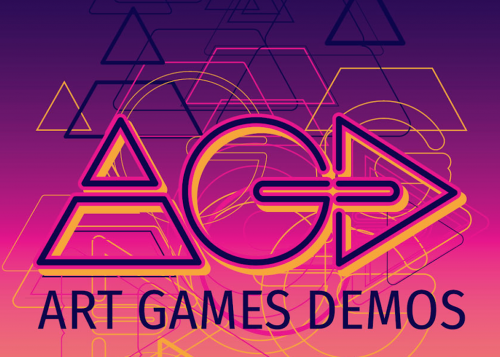 Call for proposals ART GAMES DEMOS #3 Theme: The city
21 October 2017 at Cargo de Nuit in Arles
Art Games Demos is an evening imagined by Isabelle Arvers and Chloé Desmoineaux, dedicated to the exhibition of video artworks and video games demonstration;
We wish to present, during this evening, works of emerging or confirmed artists, local or international, between projections, live performances, demonstrations of games, prototypes or installations.
We are launching a new call for proposals ART GAMES DEMOS, for an evening organized as part of ON-Octobre Numérique at the Cargo de Nuit in Arles on Saturday 21 October 2017 (19h-02h) on the theme of the city: world city, city ​​of utopia, generative city, town planning … This call for projects is open to students, artists, developers, game designers and any other person wishing to share their creations in the following areas:
Hacks, Alternative Controllers, Independent / Experimental / In development (PC, Mac, Android, IOS, Console, Paper), video / web, 2D, 3D, 4D, VR, installations, prototypes, musics, UFOs, unclassifiable …
You can send us your proposals before October 6 by email to: chloe.desmoineaux@live.fr or iarvers@gmail.com
For more information :

www.facebook.com/artgamesdemos
Art Games Demos # 3 is organized in the framework of ON_October Digital – Encounters of creation, innovation and the digital economy 05/10> 19/11/2017 www.octobre-numerique.fr in partnership with Databit .me, MOPA School, PxL-Lan and the VR Festival.
Appel à projet SOIREE ART GAMES DEMOS Thème: La ville
21 OCTOBRE 2017 AU CARGO DE NUIT ARLES
Art Games Demos est une soirée imaginée par Isabelle Arvers et Chloé Desmoineaux, dédiée à l'exposition d'œuvres vidéo et à la démonstration de jeux vidéo ;
Nous souhaitons présenter durant cette soirée, des œuvres d'artistes émergents ou confirmés, locaux ou internationaux, entre projections, performances live, démonstrations de jeux, prototypes ou d'installations.
Nous lançons un nouvel appel à projet ART GAMES DEMOS, pour une soirée organisée dans le cadre d'ON – Octobre Numérique au Cargo de Nuit à Arles le samedi 21 octobre 2017 (19h-02h) sur la thématique de la ville : ville monde, ville utopique, ville générative, urbanisme… Cet appel à projet est ouvert aux étudiants, artistes, développeurs, game designers et à toute autre personne souhaitant partager ses créations dans les domaines suivants :
Création vidéo / web, 2D, 3D, 4D, VR, Machinimas, Glitch, Hacks, contrôleurs alternatifs, jeux vidéos indépendants / expérimentaux / en développement (PC, Mac, Android, IOS, console, papier), installations, prototypes, performances, musiques, OVNI, inclassifiables…
Vous pouvez nous envoyer vos propositions avant le 6 octobre par mail à : chloe.desmoineaux@live.fr ou iarvers@gmail.com
Pour plus d'information :

www.facebook.com/artgamesdemos
Art Games Demos #3 est organisé dans le cadre d'ON_octobre numérique – Rencontres de la création, de l'innovation et de l'économie numérique 05/10 > 19/11/2017 www.octobre-numerique.fr en partenariat avec Databit.me, l'école MOPA, PxL-Lan et le VR Festival.